WORKSHOP FACILITATORS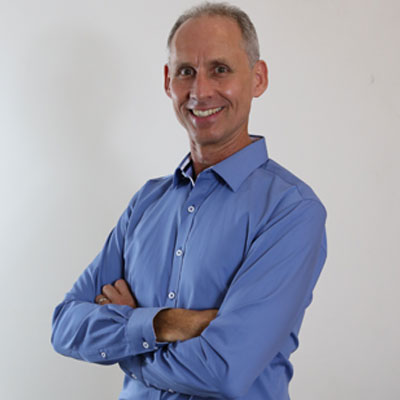 Dr John Swatland B.App.Sc.(Chiro.)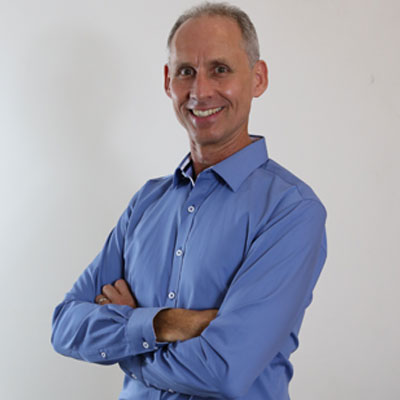 Dr John Swatland graduated from what is now RMIT University in Melbourne in 1985. From there he ran his own clinic in Glenelg, South Australia.  He then travelled Europe for three months, practiced as a locum around England before settling in for three years in Guildford, Surrey.
Following six hears of locum work in Ireland, Northern Ireland, Scotland and three states of Australia he settled into long term family raising and practice in south east Queensland.
With a keen curiosity and broad experience in a wide variety of health-related fields and practices he runs a series of Advanced Healing Workshops where, depending on the level of need of the group, he can introduce, develop and explore tips and principles to enhance the well-being of all those in attendance.
Like many practitioners in the healing field I began my healing journey after an accident which left me with recurrent and severe migraines. Chiropractic was successful in removing the subluxation in my neck and my body was able to return to normal function.
Since then I have explored all kinds of physical, mental, emotional and spiritual healing, using myself as a guinea pig so I could fully experience the nature of the modality and the effects.
I enjoy sharing my experiences from practicing meditation, core exercises and general exercise and nutrition to the specific skills of maintaining optimal posture, a healthy emotional state and proper breathing.
In my workshops I also see myself as a translator (of the science of health,) a communicator of healing concepts and practices as well as a motivator and encourager of my attendees.
Chiropractic adjustments, for me, have always been the most helpful, effective and efficient physical therapy to stay well from the inside out and, along with the philosophy of always looking to correct the cause rather than treat the symptom, has laid a solid and unshakable foundation for all additional health and healing practices.
Please call reception or book at the front desk for Dr John's workshops.  Please also check our Calendar of Workshops in this website for topics that are colour coded to match their content with one of the Four Pillars of Health.
---
Dr Lawson Heath B.App.Sc.(Chiro.)
Dr Lawson Heath graduated from what is now RMIT University in Melbourne in 1985. From there he worked in Adelaide, South Australia and in Belfast, Northern Ireland in the UK.
He bought the LHCC practice in Shailer Park, South East Queensland around 1995 and was joined by Dr. Swatland a few years later.
After 28 years of practice and many thousands of patient visits, I still continue to see miracles in patient's health that amazes me every day. This keeps me motivated, passionate and enthusiastic to help as many people back to their best health with natural chiropractic.
My dream is to have every person in our community checked for vertebral subluxation and educated about how our amazing body works. I want everyone to understand the vital relationship of our spine to our nervous system and then to our health.
Only then can people be informed and confident enough to take responsibility of their own health and lives.
Dr Heath takes the Exercise Class workshop where we teach our patients (not open to the general public) the best stretching exercises for the spine and introduce them to the finer points and principles of exercise.
This workshop is a must for all of our patients and serves as a foundation for all other exercise workshops.
Dr Heath now also takes the occasional Better Results Faster workshop when Dr Swatland is away.
---
Ann Stewart – My Kitchen Heals
Ann currently presents one workshop each month on various aspects of nutrition. What we love about Anne is that she has healed herself of a number of chronic illnesses, as you can read below, and is able to walk her talk with a confident certainty. Her Advanced Nutrition workshops are on the first Wednesday of each month unless otherwise advised. Please see the Calendar of Workshops for topics elsewhere in this website. Please also book at reception or by phone for her events as they do book out quickly and seats are limited.
I'm not exaggerating when I say this but I wake up in the morning with so much energy I (almost) don't even know what to do with it. Prior to becoming a Certified Integrative Nutrition and Wellness Coach, that wasn't always the case. In fact for over twenty years, I lived with chronic arthritis, fibromyalgia, irritable bowel syndrome, asthma and general chronic exhaustion. I was also diagnosed with osteoporosis in my early thirties despite drinking and eating a lot of dairy all my life. Over the course of the years, I consulted many doctors to try to get on top of the pain and some medications would work for a period of time before losing their effectiveness as well as causing side effects elsewhere. I was taking large amounts of pain killers each day just to be able to function. However, I struggled through each day and had resigned myself to living with the chronic pain and had accepted that this feeling of being unwell was just what I had to live with.
Due to a major life catalyst, I undertook a long path of spiritual awakening and worked with some of the best spiritual teachers in the world. Dr Wayne Dyer was particularly pivotal in the changes that I made and today, he continues to be a constant inspiration in my life. I also undertook many personal development courses with incredible teachers and leaders such as Dr Deepak Chopra, Dr Eben Alexander, Dr Bruce Lipton, Anita Moorjani, Carolyn Myss, Nick Otter, Cheryl Richardson, and many others and this eventually led me to examine the way I was living my life. Step by step, I started to really examine different aspects of my life with a strong focus on self-care and nutrition. I had believed that I had always eaten well as I did not like junk food but the reality was, that it was the food that I was eating that was making me sick and after undertaking a spiritual and physical detox, I started to feel well for the first-time in my adult life.
All of the life-long medical problems disappeared and I began to enjoy vibrant health and vitality. I stopped taking all medication and my body repaired itself in a way that I could never have dreamed was possible. A great added bonus was that my skin glowed and my hair became extra healthy because my body was repairing itself at a cellular level. My bones have also dramatically increased in density through making changes in my diet (something doctors told me could only be done through medication, all of which had serious side effects). It was an "ah hah" moment where I realized that there is such a strong link between nutrition and wellness and that led me to undertake studies in nutrition as well as to read widely on the topic. I realized that there is too much emphasis on sick care and not wellness care and prevention of illness (something that is so easy to achieve with good nutrition). My previous career as a teacher compliments the work that I now do as a Certified Integrative Nutrition and Wellness Coach.
We are fortunate and grateful to have Ann presenting her programs at LHCC and we are very happy for our patients to seek help from Ann in any of the disciplines in which she is qualified.
You can contact Ann at ann@mykitchenheals.com.au
Her phone number is 0411 547 438
Her website at http://www.mykitchenheals.com.au/
LHCC – Using Whole Foods to Heal – Ann Stewart
https://www.youtube.com/watch?v=MSpyjCfAFtM
---